A Core Quantum Healing session is a process in which the issue being addressed is traced to its root cause and dismantled there, at its inception. The original trauma of an issue has an imprint that permeates the human instrument holographically. The imprint expresses itself through the chakras and meridians, through belief systems and thought patterns and through the physical and subtle energy bodies. It is neurologically wired in to the brain/body in a network of well- worn neural pathways that operates much like a piece of software on your computer.
In a Core Quantum Healing session, this network of informational content is dismantled in a way that allows for the release of the emotional energy of the original trauma. It is the blocked energy of toxic, (that means un-expressed) emotion that holds such patterns in place. After the emotional energy has been released, the hologram is re-patterned with the informational content of the desired state. This desired state is an aspect and expression of the Higher Self, of True Being. This is not so much a reprogramming, but rather an uncovering of what has always been there. It is a return to the potential of the Authentic Self and the restoration of the blueprint of wellbeing.
Core Quantum Healing Benefits
Is for those who are looking for a way to effectively resolve physical, mental, spiritual and emotional trauma from the deepest level – the level of cause.
Is for those who are looking for a method of healing that transmutes pain and trauma into the liberated state of conscious awakening.
Core Quantum Healing can help with depression, PTSD, anxiety, panic attacks, phobia, addiction, compulsive behavior, physical abuse, sexual abuse, low self-esteem, relationship issues, childhood trauma, birth trauma, soul trauma, past life trauma and more.
It can help those of you who are fully deliberate in your own process of awakening and looking for ways to accelerate the expansion of consciousness and deepen the experience of your spiritual nature.
How to prepare for your session:
Plan on having some quiet time alone for integration immediately following your session. A walk in the woods, on the beach or in any natural environment is ideal. This is important. Drink plenty of water before and after your session. Allow about two hours for your session. We do not stop by the clock rather; we 'cook until done'.
Satisfaction guaranteed.
Feel better or pay nothing.
Expect results. 770-465-6294
FEES:
$125 / hour, by the hour, prorated accordingly.
(15 minute increment = $31.50)
One and a half hours - $187.50
One hour and three quarters - $218.75
Two hours - $250
Two and a quarter hours - $281.25
Two and a half hours - $312.50
Payment is due at the time of service. Cash, check and credit cards are accepted; however there is a 3.9% fee to pay by credit card. You will save money to pay by cash or check.
Remote Sessions
Prepayment is required for remote sessions. A remote session is usually done by phone, preferably on WhatsApp for optimum sound quality. Zoom is also an option but it is not necessary for us to see each other except under special circumstances. The same conditions apply to a remote session as for the in-person sessions. If you live with others, you must make sure that under no circumstances can you be interrupted during your session. If you have children, they must be attended to by others so that you are not interrupted. The space you work in must be quiet and without distractions. You cannot be on call during your session. This is an absolute requirement for your safety and wellbeing. Likewise, you must allow for some quiet time alone immediately following your session to integrate the work, preferably the rest of the day if at all possible. If you are partnered, please refrain from intimacy for a minimum of 24 hours immediately following the session.
TO BOOK YOUR REMOTE SESSION: 
Use the Paypal button to pay for your session. In the "Add a note" section of the PayPal page, please write: request session, and your name, time zone, country (if outside the US),  and phone number. I will call you to schedule your appointment.
CANCELLATION POLICY:
All clients must read and agree to the cancellation policy before scheduling an appointment.
A platform of mutual respect is required for this work. This means that the therapist's time is just as valuable as the client's money. If you need to cancel or reschedule your appointment, please give a minimum of 24 hours notice from the time of your appointment, sooner if possible. Notice must be given by phone call or text, NOT by email.
If you miss an appointment or cancel with less than 24 hours notice, you are responsible for the full price of your session, based on the average session time for your chosen service.
There is a high demand for this work and there are people on the waiting list who would like your appointment of you cannot keep it. Please be considerate of others by giving as much advanced notice as possible.
NOTE: I will respond to your text message requesting an appointment change or cancellation, so that you know I have received it. As we all know, technology is not perfect and sometimes messages do not go through. I check my messages before and after my work day and again during lunch. If you do not hear back from me within this time frame, please follow up with another text or phone call for the benefit of both of us. Thank you.
COMMUNICATIONS POLICY:
Please note that texting is for appointment confirmation or request to reschedule purposes only. Please do not put session content into a text. Please bring any questions you may have to your appointment. I am not able to address your concerns outside of session time. If you need to consult with me before your next scheduled office visit you may request a phone session. Phone sessions must be prepaid and are the same rate as office visits. Phone sessions are available on Wednesdays only, subject to availability – advanced booking recommended.
Wednesdays are reserved for Skype, Zoom or phone sessions.
I am open Tuesday through Friday from 10:00 am – 6:00 pm.
I am not available outside of business hours.
Thank you for not wearing fragrance of any kind to your appointment. This includes perfume, cologne, hairspray, scented lotion, etc. The facility serves those who suffer from multiple chemical sensitivity. These people are negatively impacted by most fragrances. Thank you for your consideration.
What clients are saying about Core Quantum Healing...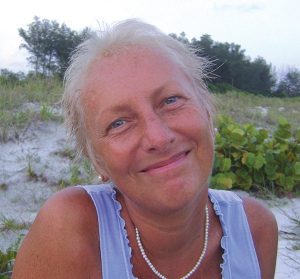 Juliet Mathison is a gifted teacher and facilitator of accelerated psycho-emotional healing and processes for awakening consciousness. Her work combines quantum re-patterning of the holographic template with inspired guidance for the soul on a path of self-mastery. Juliet's visionary insight and depth of understanding of the human condition catalyze and support the client in achieving radical transformation. Juliet is a multi-disciplined licensed healthcare professional with 30 years' experience in private practice.  She develops and teaches healing arts educational programs grounded in higher dimensional science and principles of new paradigm consciousness.
Office Location for Private Sessions only
Gabriel Center for Wellness
2886 Ringling Blvd
(Goldtree Plaza at corner of Tuttle Ave)
Sarasota, FL 34237
Click on map for directions.
To schedule your appointment call 770-465-6294.