What is Past Life Therapy and how can it help me?
Past life trauma is often the hidden cause of a vast array of maladies, be they physical, mental, emotional or spiritual in nature. The etheric body carries the imprint of every unresolved trauma the soul experiences throughout its incarnational journey. These imprints are carried forward and manifest harmonic reiterations of the original soul trauma, playing themselves out in this lifetime with a different storyline but with the same underlying energetic dynamics. The release of past life trauma can be the missing link in recovery from all kinds of physical, spiritual and emotional pain and dysfunction. Awareness of other significant lifetimes can help you understand soul themes that you are exploring in this lifetime. Major soul themes often take several lifetimes to explore and bring to completion. This added dimension of self- awareness accelerates spiritual growth and allows you to come into a more expansive and deliberate experience of alignment with your highest good.
The Quantum Re-Patterning Method of past life therapy, developed and taught by Juliet Mathison, is a unique, dynamic and highly effective approach to soul trauma resolution. Your session consists of the dismantling and discharge of the informational content held in the etheric body from other lifetimes, followed by the calibration of all body systems into the new holographic matrix of the empowered state of Oneness. There is no hypnosis involved. Clients consistently report being deeply transformed by this work.
How to prepare for your session:
Plan on having some quiet time alone for integration immediately following your session. A walk in the woods, on the beach or in any natural environment is ideal. This is important. Drink plenty of water before and after your session. Allow about two hours for your session. We do not stop by the clock rather; we 'cook until done'.
Satisfaction guaranteed.
Feel better or pay nothing.
Expect results. 770-465-6294
FEES:
$125 / hour, by the hour, prorated accordingly.
(15 minute increment = $31.50)
One and a half hours - $187.50
One hour and three quarters - $218.75
Two hours - $250
Two and a quarter hours - $281.25
Two and a half hours - $312.50
Payment is due at the time of service. Cash, check and credit cards are accepted; however there is a 3.9% fee to pay by credit card. You will save money to pay by cash or check.
CANCELLATION POLICY:
All clients must read and agree to the cancellation policy before scheduling an appointment.
A platform of mutual respect is required for this work. This means that the therapist's time is just as valuable as the client's money. If you need to cancel or reschedule your appointment, please give a minimum of 24 hours notice from the time of your appointment, sooner if possible. Notice must be given by phone call or text, NOT by email.
If you miss an appointment or cancel with less than 24 hours notice, you are responsible for the full price of your session, based on the average session time for your chosen service.
There is a high demand for this work and there are people on the waiting list who would like your appointment of you cannot keep it. Please be considerate of others by giving as much advanced notice as possible.
NOTE: I will respond to your text message requesting an appointment change or cancellation, so that you know I have received it. As we all know, technology is not perfect and sometimes messages do not go through. I check my messages before and after my work day and again during lunch. If you do not hear back from me within this time frame, please follow up with another text or phone call for the benefit of both of us. Thank you.
COMMUNICATIONS POLICY:
Please note that texting is for appointment confirmation or request to reschedule purposes only. Please do not put session content into a text. Please bring any questions you may have to your appointment. I am not able to address your concerns outside of session time. If you need to consult with me before your next scheduled office visit you may request a phone session. Phone sessions must be prepaid and are the same rate as office visits. Phone sessions are available on Wednesdays only, subject to availability – advanced booking recommended.
Wednesdays are reserved for Skype, Zoom or phone sessions.
I am open Tuesday through Friday from 10:00 am – 6:00 pm.
I am not available outside of business hours.
Thank you for not wearing fragrance of any kind to your appointment. This includes perfume, cologne, hairspray, scented lotion, etc. The facility serves those who suffer from multiple chemical sensitivity. These people are negatively impacted by most fragrances. Thank you for your consideration.
Sessions are available either in person at my Sarasota office or via Skype, Zoom or Phone sessions from any location worldwide. International Skype clients will be contacted via email.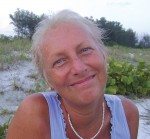 Rev. Juliet Mathison is a gifted teacher and facilitator of accelerated psycho-emotional healing and processes for awakening consciousness. Her work combines quantum re-patterning of the holographic template with inspired guidance for the soul on a path of self-mastery. Juliet's visionary insight and depth of understanding of the human condition catalyze and support the client in achieving radical transformation.
Juliet developed and teaches the Past Life Re-Patterning Method for professional practitioners and has 25 years' experience facilitating past life therapy. Juliet is a Specialized Kinesiologist, Board Certified Medical Hypnotherapist, Brain Integration and Neuroplasticity Specialist, Naturopath, Yoga Therapist/Teacher Trainer, Meridian Therapist, Qigong Instructor, Ceremonialist and former Director of Life Spectrum Center for Health and Conscious Living in Atlanta, GA. She has extensive training in advanced neuroplasticity applications and is a graduate of The Brain Wave Organization. Juliet is a Florida Dept. of Health Continuing Education provider and is co-author of the book: "Transform Your Life". Juliet develops and teaches higher dimensional healing arts programs for the New Paradigm consciousness emerging on our planet.
Office Location for Private Sessions only
Gabriel Center for Wellness
2886 Ringling Blvd
(Goldtree Plaza at corner of Tuttle Ave)
Sarasota, FL 34237
Click on map for directions.
To schedule your appointment call 770-465-6294.